Maple, Hedge (Acer campestre)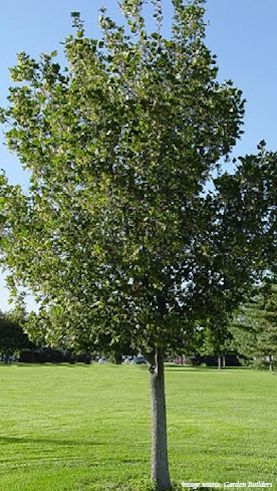 Form:
Rounded and dense. Often branches to the ground; but can be limbed up.
Mature Height:
25' to 35'
Mature Spread:
25' to 35'
Use:
Excellent small street tree for use where overhead obstructions exist or in narrow planting strips.
Notable Characteristics:
Slow grower, dark green leaves, yellow fall foliage
Limitations:
Requires pruning to limb up branches which will otherwise grow to the ground. Due to over planting of Maple species, Hedge Maples should be planted sparingly within Borough limits
Where can I find this tree in Glen Ridge?
Cambridge Road & Ridgewood Avenue
Stanford Place & Ridgewood Avenue
Hawthorne Avenue & Washington Ave.