Plastic Bags Recycling Program
Residents are now able to recycle their single-use plastic bags in the lobby of the municipal building. The container will be located near the door to the Building Department and will be available at all times while town hall is open.
These bags get returned to TREX for use in composite decking and railing materials. If the Borough collects 500 pounds of plastic materials within a 6-month time frame, we will receive a free composite bench from TREX. Please make sure all bags are clean, dry and free of residue before depositing, and wear a mask when entering the building.
What can be recycled
Grocery bags
Bread Bags
Water/soda cases overwrap
Pallet wrap and stretch film
Dry cleaning bags
Newspaper Sleeves
Ziplock and other resealable food storage bags
Produce Bags
Product wrap (i.e. toilet paper, paper towels)
Retail bags
Air pillows
Bubble wrap
Plastic shipping envelope
Electronic wrap (plastic bag your TV or other electronic device comes in)
The following materials may NOT be placed in the collection box:
-

BOTTLE CAPS and other lids


-

Frozen food bags


- Candy bar wrappers
- Chip bags
-

Net/mesh produce bags


- Mulch/soil bags
- Biodegradable/compostable bags or packaging
- Pre-washed salad mixed bags
-

Pet food bags


- Hot dog or meat wrap packaging
- Six-pack rings
- PPE- Gloves, mask, or protective wear
- Pool covers
- Lamination film
- Silage and hay bags
- Backyard ice rinks
- Vinyl shower curtains or tablecloths
- Bedding or linen packaging
- Shiny, crinkly films like floral wrap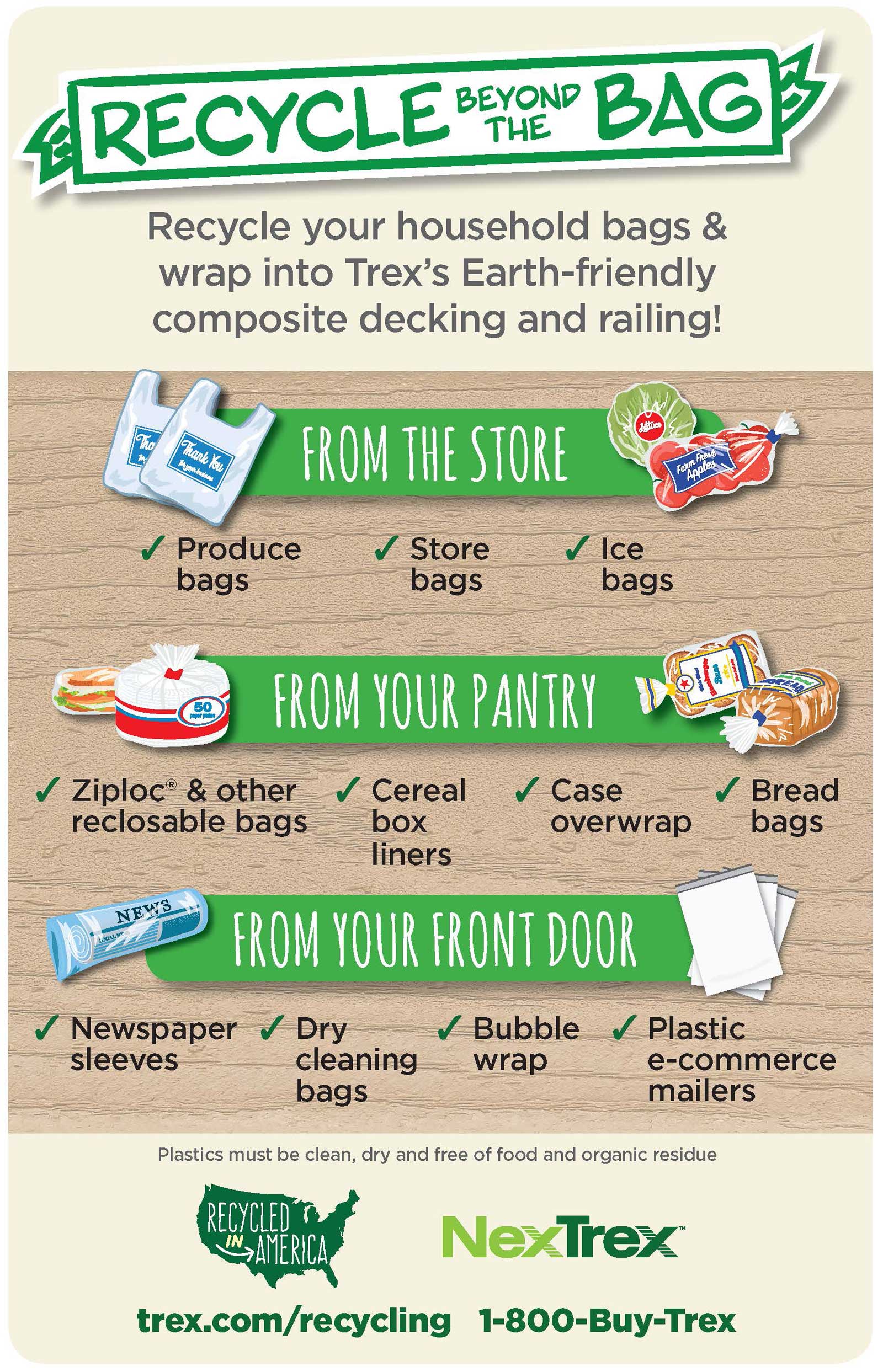 The Glen Ridge Public Works Department appreciates your continued cooperation.