Parking Information
Our annual parking cycle is July 1 through June 30. To be put on the waiting list for next year visit the Online Payment Center, select "Buy Commuter Parking Permits" and register through Commuity Pass.
When next year's parking permits are available, you may:
Parking permits will be offered to current permit holders first. Remaining permits will be made available to those on the waiting list mid-June 2020.
In May/June current parking permit holders who are registered with Community Pass will be alerted by e-mail that new parking permits are available for sale.
Important: Current permit holders will need to REGISTER for Commuter Parking for the NEW CYCLE YEARS (ex: 2020-2021). Please do NOT create a new account.
Parking Map: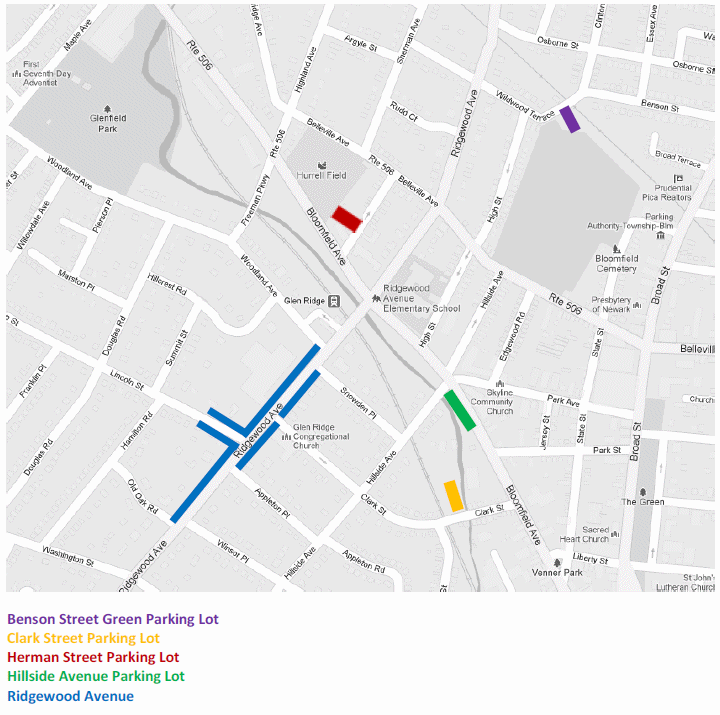 Detailed Ridgewood Avenue Parking Map